THE RISKS OF BIOHACKING SUCH AS EXTENDED FASTS AMONG EXECUTIVES AND FOUNDERS
---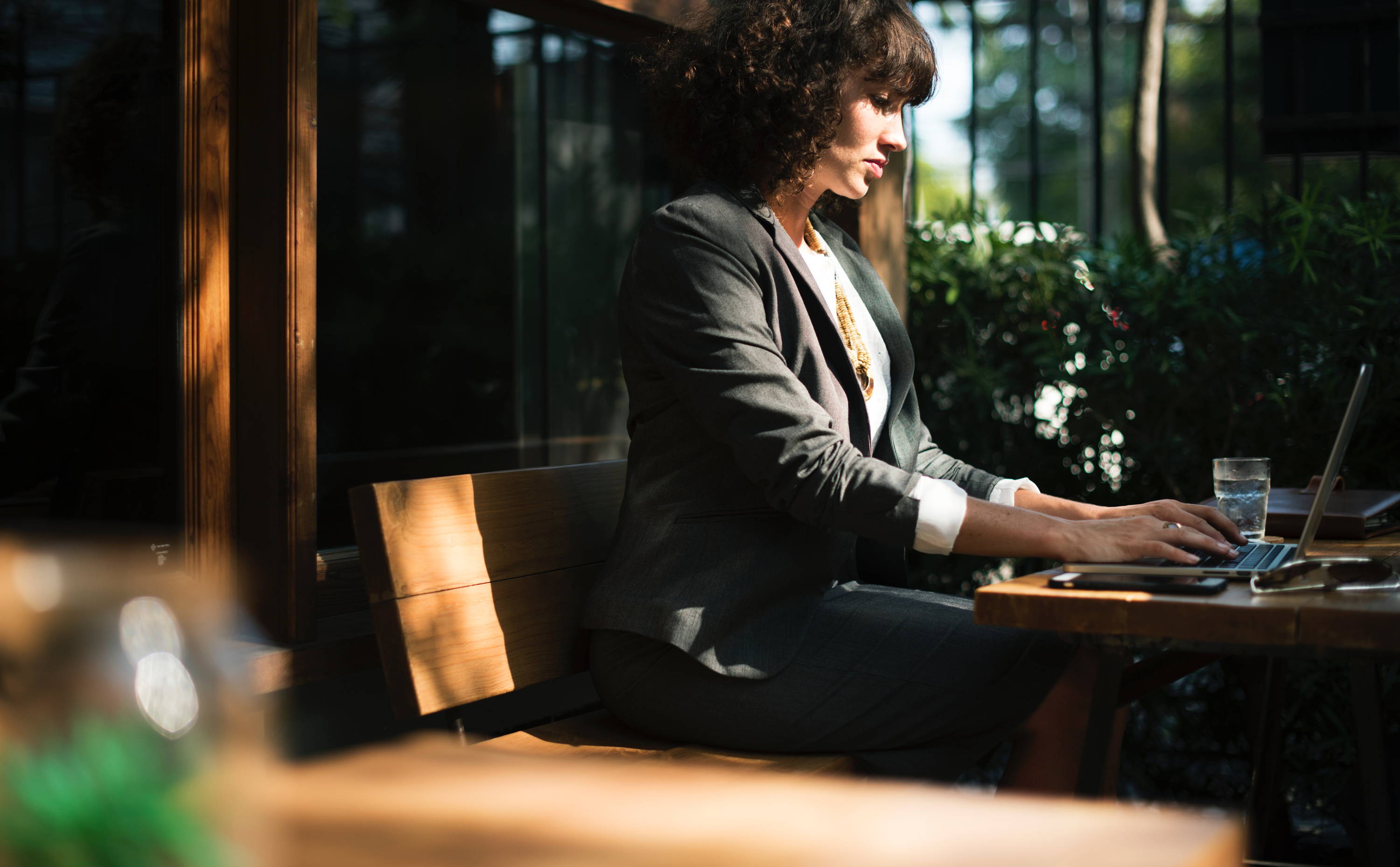 ---
Biohacking is the practice of "hacking" your body using nutritional, physical, mental, or even medical techniques. Biohackers believe in experience-based learning, where they try different hacks that ultimately lead to better performance. Better performance could mean the increasing energy levels to put in more hours at work, improving mental focus, or reducing the likelihood of diseases.
Initially, biohacking was popular among athletes, where they experiment on different techniques in nutrition and exercise. But more recently, this trend is becoming more popular in the business sector, especially among executives and CEOs. Instead of boosting performance and promoting health however, execs are more interested in the effect of biohacking into work productivity.
In this article, we'll explore the pros and cons of biohacking among executives and possible alternatives.
Biohacking in Silicon Valley
Recently Silicon Valley CEOs are experimenting with extended fasting, where they limit their diets to black coffee, tea, and water for as much as three to eight days, followed by eating normally for similar lengths of time.
Former CEO of Evernote and current CEO of AI studio All Turtles Phil Libin follows this mode of biohacking. Over the past 9 months, he's lost almost 90 pounds and describes fasting as transformative.
Fasting is a growing subculture among Silicon Valley executives, where its proponents report a wide range of health benefits, such as weight loss and disease prevention. However, executives are more after the positive effects of extended fasting on work productivity.
The RISKS of Extended Fasting
While extended fasting is gaining popularity among Silicon Valley execs, there are groups that argue against it.
For one, many doctors agree that there are few clinical studies that demonstrate the effectiveness of fasting for health purposes. According to leading nutritionist Rhiannon Lambert, "While the few randomized controlled trials and observational clinical outcomes studies support the existence of a health benefit from fasting, substantial further research in humans is needed before the use of fasting as a health [and productivity] intervention can be recommended."
And while intermittent fasting promotes weight loss, doing it for long periods may actually increase body fat percentage, according to registered dietitian Jo Travers.
Travers also tells the Independent, "Practically every process that happens in the body needs a vitamin, mineral or amino acid, and if you don't eat for long periods then this can affect how the processes work. If you don't eat protein (the main ingredients of hormones, enzymes, neurotransmitters and important for cell structure), your body will break down muscle in order to recycle the components. So muscle breakdown accounts for quite a bit of the weight loss in fasting diets, rather than fat."
Alternatives to Extended Fasting
Most of the time, executives and founders are expected to the expectations of their jobs for long periods of time. This causes high levels of cortisol, glucose intolerance, insulin resistance, belly fat, and accelerated atherosclerosis.
The condition, more commonly known as adrenal fatigue, happens when that person can no longer respond to stress as a result of overstimulation. When the adrenal health of a working person declines, productivity suffers and emotional outbreaks become more frequent and/or harder to control.
Your adrenals are also responsible for controlling the secretions of important hormones such as glucocorticoids, mineralocorticoids, sex hormones, and adrenaline. All of which contribute to balancing your body's energy, metabolism, hydration, and stress response.
Recovering from Adrenal Fatigue
Combating adrenal fatigue requires a combination of diet modification, supplementation, and stress reduction.
In terms of diet, you should limit food sources that stress the adrenals. These include salty and sugary snacks, carbohydrates, caffeine, and processed food. Instead, your diet should consist of nutrient-dense food such as healthy fat such as avocado, wild-caught fish, foods rich in probiotics, and nuts.
While nutrition is important to improve adrenal health, getting all the nutrients your body needs every day can be difficult. That's why it's recommended to take supplements in addition to your diet.
Recommended supplements that improve adrenal health include:
Adaptogenic Herbs - Adaptogens promote homeostasis, reduce cortisol levels, and increase resistance to stress. The most effective adaptogens include Rhodiola, Siberian Ginseng, Indian Ginseng, and Panax Ginseng. One study showed that taking adaptogenics such as Panax Ginseng can help increase work output and focus even when taken on short periods of time. Rhodiola, on the other hand, is known to have positive effects in combating fatigue and reducing generalized anxiety.
Vitamin B Complex - Studies suggest that people who suffer from chronic fatigue can benefit from vitamins B1, B2, B6, and B5. B vitamins also contribute to maintaining a healthy level of metabolism and reducing stress.
Antioxidants - Vitamins A and C are known to carry powerful antioxidant properties that protect the body against damaging free radicals and repairing cellular damage caused by stress. High concentrations of vitamin C are found in the adrenal glands as well.
Magnesium - Magnesium deficiency can worsen stress and sleep deprivation or lack of deep sleep. Newer studies also suggest that Magnesium can help regulate the body's stress response system, which can help reduce the prevalence of anxiety states. Apart from this, Magnesium is also known to help reduce frequency and intensity of headaches.
L-Tyrosine - L-tyrosine is an amino acid involved in the formation of serotonin, a brain chemical that regulates mood balance. A lack of L-tyrosine can lead to low serotonin levels, which then contributes to depression and anxiety.
And while diet and supplementation is important to treat adrenal fatigue, one of the best things you can do is to listen to your body and take a rest. While meeting expectations in work is crucial, ask yourself, "Is it really worth sacrificing your health for your career?"
Here's what you can do to promote rest in your routine:
Sleep at least 8 - 10 hours every night. Eliminate working late whenever possible.

Take a break whenever you feel tired

Set a schedule of meditation and self-reflection. Turn off your phone and computer when you're doing this.

Exercise. You don't have to go for intense workouts. Going for walks and even Yoga can help decrease stress and improve your quality of life.

Take time to do something that's not work related i.e., taking a new hobby
Biohacks such as extended fasting may have been effective for some, but the lack of established studies and potential dangers can put your health at risk. Before doing it, make sure to talk to your doctor and know the effects it will have on your body.
Focusing on your adrenal health is a much more sustainable and safer way of taking care of your health, and making sure you have the energy to be productive at work. To get started, take a look at supplements that will help you combat adrenal fatigue.
Need supplements to combat stress and improve your productivity at work?
We got you covered.